One Woman's Experience with Xenical
Part 3: 2004-2005 still suffering
All homeopathics I tried made me better for longer periods but it never lasted. All pharmaceutical drugs made me worse at once.
In August 2004 my anaphylaxis and anaphylactic reactions became permanent until February 2005 when I had face inflammations all month and looked like this:
| | | |
| --- | --- | --- |
| | | |
| Beginning of February 2005 | Middle of February 2005 | End of February 2005 |
2005 recovering
In the end of February 2005 I came in contact with one of the world's most skilled doctors in medicine, the Finnish doctor Matti Tolonen, associated professor in medicine.The difference between Dr Tolonen and Swedish doctors is that dr Tolonen avoids trying to cure autoimmune diseases by medications before knowing the reasons for being ill. He immediately stated that he thinks he can help me in a new way. He said I was suffering from inflammatory cytocines, especially Interleucine IL8, caused by Xenical. This type of cytocines causes thousand times more severe inflammations and allergies than histamines (which I do not have despite anaphylaxis). He recommended me a.o. a superantioxidant food supplement developed by himself and able to depress these cytocines. I started to recover immediately in the way he suggested and looked like this in the beginning of March 2005: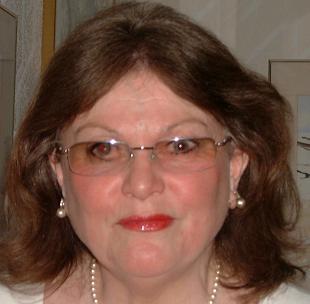 Beginning of March 2005
It was quite obvious that I was poisoned by the pharmaceutical manufacturer Hoffman-La Roche and their drug Xenical. Dr Tolonen forwarded my case to a health magazine in Finland and they presented it in April 2005. Hoffman-La Roche denied to comment the article by saying that my case was not finished in Sweden – but it was. Already in the beginning and all these years I was refused any kind of compensation. This injury has cost me ca. 200.000 SEK to survive.
It came to my knowledge that Hoffman-La Roche's corrupted insurance company Zurich already in the beginning decided never to compensate my injury. They could not accept that, despite they acted so that their own doctors lied and the skin "specialists" at the Karolinska hospital in Sweden both lied and falsified test result, I succeeded by myself to make the Swedish authorities to believe in me. But Sweden has so easily influenced authorities that despite they are fully convinced that a drug they have approved has caused severe and dangerous adverse reactions, they have left the compensating decision to the medical industry's insurance company Zurich whether they want to compensate or not. It is not a matter of being injured or not! It is simple a matter of wanting to compensate or not! I had all the evidence on my side and Zurich had nothing. Dr Tolonen was prepared to make a statement in my favour for arbitration. Nothing could make Zurich compensate me. I was recommended by lawyers not to go to an arbitration. If Zurich has decided not to compensate, they are able to pay millions to the person who has the casting vote. To lose an arbitration would cost me at least half a million SEK.
During the 6 years I was injured I met 60 doctors in Sweden and noone could help me. Nobody could tell me what was happening. Being poisoned by a drug makes it totally impossible to recover by another drug. To add drugs in this situation will instead increase the inflammatory cytocines. Anaphylaxis caused by inflammatory cytocines are not treatable and therefore far more dangerous than those ones caused by histamines.
The hospital diagnosis of my injury was autoimmune disease – impossible to recover from. These inflammatory cytocines attacked my whole body and I was near getting blind. I am totally convinced that many autoimmune diseases are caused by the pharmacutical industry and their drugs.
My recommendation to all people is not to accept any medication manufactured by Hoffman-La Roche. If you get seriously injured they will not give you a single penny in compensation.
If all countries should have the Swedish unexisting way of compensating severe adverse drug reactions, the pharmaceutical industry would be free to poison all the world.
Warning! There are weight management drug sellers online who illegally use my words "Xenical: Severe side effects Seriously hurt by" to mislead people by trying to hide my serious reactions of Xenical and thus use my words for the opposite purpose. Beware of online pharmaceutical sellers who have many web-addresses to the same site. Do not buy anything from "physicians" who have no respect for a seriously hurt person and just think of making money.
Please reply to: caritaovelius@swipnet.se
Last updated 20 April 2009
---
Related Articles
---